Aledora (Synthetic Scotch)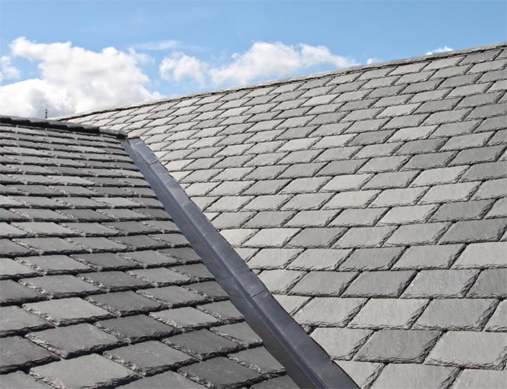 Aledora is identical to scotch slate but has all the benifits of a Synthetic Slate.
If you seek the natural beauty of 1/2″ thick slate roofing, without its high cost and weight, Aledora™ Slate Slate was made for you and is available in the S-Series (Single-width), or the new V-Series (Varied width). With the finest aesthetics and craftsmanship available, Aledora's half-inch-thick tiles provide the variegated, authentically textured look of slate for a fraction of the cost.
Aledora's defined crisp edges with multiple colors integrated into every tile show variations that naturally mimic slates hues and shadow variances. Each tile is uniquely beautiful, so no two roofs are identical, and Aledora's lighter weight makes installation easy.